A Cup in Mario Kart Wii and previous Mario Kart titles is a set of tracks in Grand Prix, VS, and Time Trials modes that a player can race on and try to win. Usually, there are 4 tracks in each cup (rarely 5), and 4 cups in each Grand Prix (sometimes 5 or 6). As there is two Grand Prixes, there is a total of 8 Cups in Mario Kart Wii.
Also, a Cup is also known as the cup you get at the end of each Cup. They are usually in the shape of something you can drink from, but a few are unique in shape. So you can't really drink from them like Drake...
Cups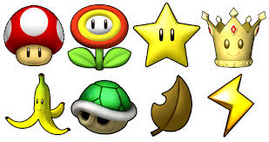 The 8 main Cups are listed here. The names of the Cups are derived from an Item you can obtain from Item Boxes. For a more detailed look at the Prix, Cup, or Track, click the links.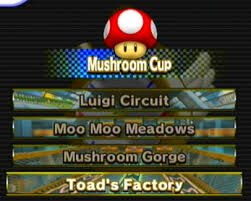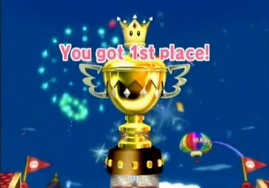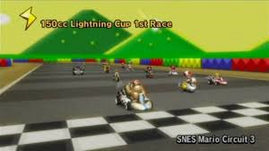 Retro Grand Prix
Other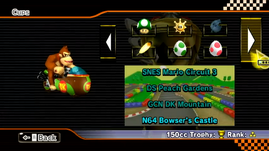 Under construction. Over the years, players of Mario Kart Wii have made custom tracks and placed them into specialized Cups. They can be brand new/original, based off of other games, or retro copies of tracks from other Mario Karts. Their names are based on unused Items from the games or other objects in the Mario universe.
Trivia!
Gallery